Steve Shorr's Biography
no index, follow http://healthreformquotes.com/welcome/biography/
Steve Shorr's (double "r", not Shore, or Schorr) prior experience includes growing up in an Insurance family and vicariously serving in the Korean War through his Father who was awarded the Bronze Star and volunteering as Web Master for the SS Lane Victory from 9/2007 to 12/2008. He served 4 years in family business that his younger brother Tim is now running, before venturing out to gain experience with several large National Brokers, before starting his own company. In addition, Steve has an extensive educational background, including:
Diploma - San Pedro High School Reunion Information
AA Degree - Los Angeles Harbor College
BS Degree - Insurance San Diego State University
CPCU - Chartered Property & Casualty Underwriter - South Coast Chapter
LUTCF - Life Underwriter Training Counsel Fellow
RHU - Registered Health Underwriter
REBC - Registered Employee Benefits Counselor
Completion of 1st year of Law School at Newport University.
Steve is the Past President of the South Coast Chapter of CPCU.
This background helps to maintain his duties as your agent, broker representative as mandated by law, with no additional charge to you.
Calif. Department of Insurance
License # 0596610
Virginia
E & O 2013
NAIC National Producer # 2710578
Steve talks about himself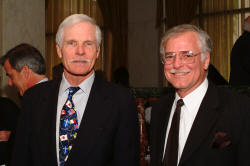 Ted Turner look alike?

Sand Blasted Sign for Office on 5th St. & Western Ave.
Check out the Testimonials for Steve's Service to his clients

Boy Scouts of America
Eagle Scout
Steve was greatly influenced by the 50's TV Show - Superman who fights a never ending battle for Truth, Justice, and the American Way.
Little House on the Prairie -
Official Site of Home in Kansas Archived
TV Memorial Site
Episode Guide archived

Steve's other interest's include
dancing
1976 LA Times Picture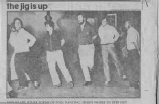 Archery
Tennis
Web Design
More photo's 6/2005