Can the protected person in a Restraining or Protective order be prosecuted for violation of the order?
Is it true that I would go to jail if I call or meet with the abuser when there is a protective order?
How about 3rd Parties?
Read any protective order closely and do what it says.
If it says no communication, you should not call or talk to the abuser.

You should not have family members or friends give messages to the abuser.

Communication should be through your lawyer.

You could be charged with the crime of aiding and abetting a contempt of court if you contact the abuser in violation of a protective order.

You could have to serve time in jail if you were convicted of aiding and abetting a contempt of court. iowa legal aid.org
Scroll down or look at the right, to see videos
Only one state prohibits victim (protected person) from getting busted for their own order (Battered Women's Justice Project pdf with bookmarks)
Scroll down or look to the right for video's from Attorney & Court Websites!
 Jury Instructions
Aiding and Abetting (Defined)
A person may be guilty of a crime in two ways. One, he or she may have directly committed the crime. I will call that person the perpetrator. Two, he or she may have aided and abetted a perpetrator, who directly committed the crime. A person is guilty of a crime whether he or she committed it personally or aided and abetted the perpetrator.
Intended Crimes
To prove that the defendant is guilty of a crime based on aiding and abetting that crime, the People must prove that:
1. The perpetrator committed the crime; 2. The defendant knew that the perpetrator intended to commit the crime; 3. Before or during the commission of the crime, the defendant intended to aid and abet the perpetrator in committing the crime; AND 4. The defendant's words or conduct did in fact aid and abet the perpetrator's commission of the crime. Someone aids and abets a crime if he or she knows of the perpetrator's unlawful purpose and he or she specifically intends to, and does in fact, aid, facilitate, promote, encourage, or instigate the perpetrator's commission of that crime. aid.abetting.jury.instruction
Violation of Court Order
Jury Instruction – 11 Pages pdf
People v.saffell encouragement  to  violate  order
Civil Contempt of  Court
can be prosecuted under California CCP 1209. (a) The following acts or omissions in respect to a court of justice, or proceedings therein, are contempt's of the authority of the court:
(5) Disobedience of any lawful judgment, order, or process of the court. Code of Civil Procedure 1209-1222 pdf with bookmarks
Consumer Links
Shouselaw.com on violate restraining  order *
Restraining Order is just a piece of paper and can trigger an attack 
kinsey law website on contempt
CA Judges Bench Guide # 3 contempt & sanctions
Kolodny Law on Family Law Contempt
FAQ's Domestic Abuse – Iowa legal aid  pdf
Judges guide protective_orders 145 Pages
Family Law contempt form  #fl410 order to show cause – affidavit for contempt
How to Enforce a Restraining Order – abuse_self help file civil contempt
Explanation of Personal Jurisdiction – power of court to decide a case
Sample Complaint – Points & Authorities in support of motion for contempt
sample Form 3.93 forms  osc  contempt
 Tips and Tools to Address Violation of DVROs Domestic Violence Restraining Orders 56 pages with bookmarks
Sorry, but we dropped out of law school and do not plan to practise law.  We are concentrating on our Health & Life Insurance Business.   This page is for reference and educational purposes only.  If you have questions or need legal assistance, please follow the links and/or contact an attorney in your State.  If you ask a question in comments below, we will wait for an attorney to respond or simply send you to an appropriate website.
Guaranteed Issue - No Pre X Clause
Quote & Subsidy Calculation
No charge for our complementary services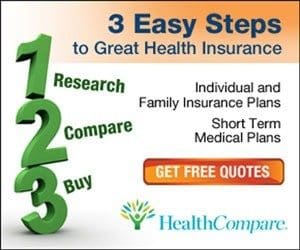 Watch our 10 minute VIDEO
that explains everything about getting a quote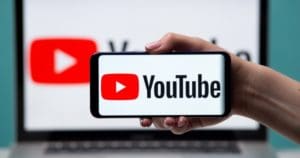 You Tube Video's on Domestic Violence & Retraining Orders